International Center for Performance Improvement Corp.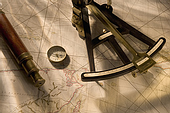 ICPI is a leading-edge provider of performance driven Human Resources consulting services, training, tools, and systems to organizations, teams, and individuals to measurably improve performance and the outputs of their human capital. We help you achieve measurable results to your talent management and performance improvement efforts!

Senior ICPI Consultant J. Patrick Whalen Ph.D. contributes a client case study to the new book Integrated Talent Management Scorecards (DeTuncq and Schmidt, 2013). This book highlights 18 top organizations revealing methods and techniques for designing and implementing talent management initiatives that positively impact the business. Learn how these organizations are using scorecards to demonstrate the value of talent management at the initiative, functional and organizational levels.
ICPI becomes Managing Partner for TeamEffective
™ - a self administered full scale online assessment and performance action planning process for organizations to identify and act on the gaps between functional strategy, people, behaviors, and processes. TeamEffective
™ was developed through a partnership between The International Center for Performance Improvement Corp. and OP Group LTD.